You can grow a profitable, purpose-filled practice.
Business coaching for therapists
BOOK A SESSION NOW
As a therapist in private practice, you want to get clear on who you are, how you're different, and how to reach the people who need your help the most. And you want to do it all without the overwhelm that comes along with owning and running a business today.
But what get's in the way is an unclear vision and mission…
…uncertainty about what to focus on next…
…empty slots on your calendar…
…you missed payroll again…
…you can't get therapists to stay with your practice for more than a few months at a time, or a year if you're lucky…
…you're tired of trading time for money…
…and on an on it goes…
Ultimately, your business isn't aligning with your values, and you're spending too much time doing tasks that aren't aligned with your true purpose and zone of genius.
You end up feeling alone, incompetent, and lost.
The truth is, you deserve to become the business owner you always imagined, and you deserve to not have to do it alone.
I know how hard it is to sift through all the information that's out there. To know where to turn, who to trust. I know what it's like to feel alone as a business owner. It's lonely at the top.
I've started and grown 3 private practices, and have helped 200+ therapists all over the country.
 I'd love the chance to be your guide.
Let me help you avoid years of frustration, isolation, costly mistakes.
You can grow a fully booked, profitable, purpose-filled practice. I can help.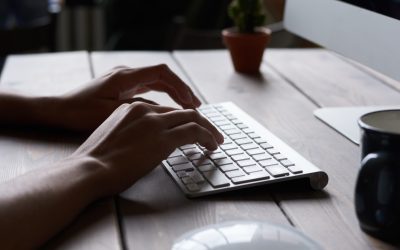 Starting your own business requires you to handle all aspects of running a business, from marketing and sales to scheduling and billing. Even when you have processes for these parts of your business up and running, they can take away valuable time from focusing on...
Jeremy Mast
Business Owner
"Working with John didn't just change my practice. It changed my life. John helped me "go deep" and identify who I am as a therapist and helped me translate that into a personal brand. He also helped me transform my marketing plan so that I now consistently generate referrals. I don't have to worry anymore about the empty slots on my calendar, and I feel exponentially more confident about my business. Thanks John! You've made me a lifelong fan."