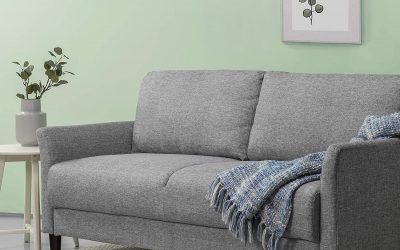 Furnishing your office can be tricky in any profession, but it can be especially difficult in therapy. That's because the way a therapist's office makes patients feel can have major impacts on the overall outcome of treatment. While it's true that creating a safe and...
You went to school to learn how to help people, but you can't help them if they can't find you and your business is out of control.
My name is John Clarke. I'm a therapist just like you, and I know what it's like to feel lost and confused when it comes to getting new clients consistently and growing a successful practice with no business or marketing training. I've grown 2 thriving practices using the exact methods that I teach therapists today
You can get more clients consistently, grow a profitable practice, and become the business owner you've always imagined.
Jeremy Mast
Business Owner
"Working with John didn't just change my practice. It changed my life. John helped me "go deep" and identify who I am as a therapist and helped me translate that into a personal brand. He also helped me transform my marketing plan so that I now consistently generate referrals. I don't have to worry anymore about the empty slots on my calendar, and I feel exponentially more confident about my business. Thanks John! You've made me a lifelong fan."
You can become a practice owner who finally feels in control of your business.

Get Fully Booked™
Fill the empty slots on your calendar and grow a highly profitable practice. Learn how to setup our system for getting new therapy clients consistently.

Join Business Made Human™
 The Business Made Human™ community was created to help you achieve success and significance not just in business, but also in all areas of life. Join our high-level mastermind that meets weekly and includes UNLIMITED coaching with John via weekly office hours. Designed for you to thrive.
Individual Coaching
Work individually with John to grow and scale your private practice, streamline your systems and processes, create a better company culture, dial in your digital marketing, and build additional/passive income streams. SPECIAL OFFER: start with a one-time $199 introductory session now. (for new prospective clients only)