You went to school to learn how to help people, but you can't help them if your business is out of control.
My name is John Clarke. I'm a therapist just like you, and I know what it's like to feel lost and confused when it comes to getting new clients consistently and growing a successful practice with no business or marketing training. I've grown 2 thriving practices using the exact methods that I teach therapists today.
The truth is, you know you're a good therapist, but you can't help people if they can't find you. 
You can get more clients consistently, grow a profitable practice, and become the business owner you've always imagined.
You can become a practice owner who finally feels in control of your business.

Get Fully Booked™
Fill the empty slots on your calendar and grow a highly profitable practice. Learn how to setup our system for getting new therapy clients consistently. This training program is the prerequisite for our other 2 offerings.

Join Business Made Human™
Become the business owner you've always imagined when you join our thriving online coaching community. Become a master of marketing, scale, managing staff, and automation, while also acknowledging the human parts of being a business owner. Build a business that allows you to live a balanced, productive, impactful life.
Hire Unconditional Media
Hire one of our professional digital marketers to build, launch, and maintain your Google Ads campaigns. Our team has helped over 300 therapists and counting, and we'd love to take this part of running a practice off of your plate. **Please note: the Unconditional Media team only works with therapists who have completed the Fully Booked™ training program**
In this episode, John sits down with guest favorite Laura Long to talk all things money mastery, and what success in private practice...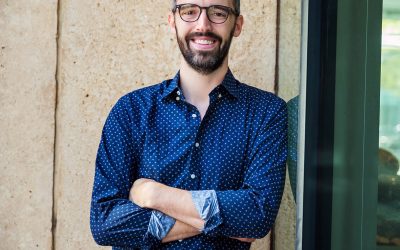 In this solo episode, John helps you decide whether and where you should be listed online in the first place and then walks you...