Fully Booked™
Fill the empty slots on your calendar and grow a highly profitable practice. Learn how to setup our system for getting new therapy clients consistently.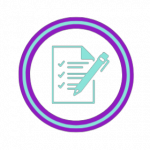 Business Foundations
All the business knowledge and skills that you never learned in graduate school. Business Foundations gives you John's simple 5-step blueprint to make your dream practice a reality.
Individual Coaching
 Work individually with John to grow and scale your private practice, streamline your systems and processes, create a better company culture, dial in your digital marketing, and build additional/passive income streams. Includes access to our Business Foundations program.