Coronavirus Planning and Tips for Therapists in Private Practice
If you're anything like my team and me, you didn't plan for mid-March to become a month of quarantine. You may have planned a product launch, to hire a new clinician, to take a well deserved vacation, or maybe to move offices. But you didn't plan for a global pandemic. 
Coronavirus, or COVID-19 as I'll be referring to it, has swept the world without regard for us mental health professionals. Here in France, I'm not allowed to leave my home without a waiver, a government issued "hallpass"  stating where I'm going and why. I'm all for this, as it's the best way to contain the virus. 
As private practice owners, COVID-19 is a problem. For most of us, our clients come and see us in an office. They touch our chairs, our door-knobs, our tissue boxes. We shake hands with them. We often sit closer than 6 feet apart. Our in person practices are no longer safe for us, our staff, or our clients. So…what do we do? 
Create plans for your people and your business then communicate them
Who are your people? 
You and your family

Your clinicians

The rest of your team: any contractors, marketers, virtual assistants, etc. 

Your clients
You'll need a game plan for each of these groups of people, as well as your business.
You and your family
While COVID-19 is certainly impacting your business, it's likely impacting your family, too. Your kids might be home. Your partner may not be able to make money right now. Whatever is going on, you need to make sure your family knows your plans for work. 
How many hours a day will you need to work quietly? How many hours a day will you be speaking with clients over video? Who's watching the kiddos when? By talking these things over with your partner and the rest of your family, you'll make sure you're set up for success with your business. 
Your clinicians
By the time of this writing, the US government is recommending no gatherings of 10 or more people take place. Here in France, we're not supposed to leave our homes. So, you and your team are likely already scrambling to sort out who's seeing clients when and where, or if you need to switch completely to video (this might be best). 
Lean on your team (figuratively) by assigning tasks to them. Have someone take the lead on pre-writing client update call scripts, social media posts, and email updates. Have another team member find a HIPPA compliant video software to use (here's our list of resources). If email is currently your main form of communication, you may want to set up Slack to create some efficiencies. 
If you decide to go fully virtual with your clients, you'll need to make sure every clinician knows how to use the software, understands its limitations, and has access to it at home. Creating training or announcement videos via Loom may be a great option to help onboard your team to anything new happening.
The rest of your team
Be sure to loop-in any contractors or virtual assistants you have about your business's plans over the next few months. Will you need to pause any work you're doing with them to focus on the here and now? 
These folks will need to know so they can plan accordingly. They may also be willing to pick up some extra work for you if you need it, as some of their other clients may have temporarily stopped working with them. Asking never hurts. 
Finally, your clients
The most important thing you can do for them first is to let them know you're still here for them. Communicate this message first, address what they're feeling, then tell them your plan of action. They may need you now more than ever.
To communicate your message, you may want to write a longform blog article like this one, record a video message to be emailed or posted on social media, and good old fashioned phone calls. Create resources for them to get used to teletherapy and make sure they feel comfortable with it before you or your clinicians dive in. It will be different than your normal session for a bit, but eventually it will be more natural. I now have all online sessions with my clients, and it works great. 
What's next?
Private Practice Workshop is a virtual team. I'm here for you, and so is the rest of my team. Whether you're a Fully Booked student, a Business Made Human member, or just a fan, we want to support you through this difficult time. We'll keep putting out our blog and our podcast to bring you helpful and hopefully mildly entertaining information.
For you, there's a tough road ahead. Like we said at the top, no one planned for this. Make your plan, communicate your plan, and then execute that plan. It's easier said than done, certainly, but you're a scrappy small business owner, so get after it, and let us know how we can support you. 
We wanted to be sure to share solid resources about COVID-19 and what steps you can take with your business to adapt. Check out our resources here.
All the best, 
John Clarke and the PPW Team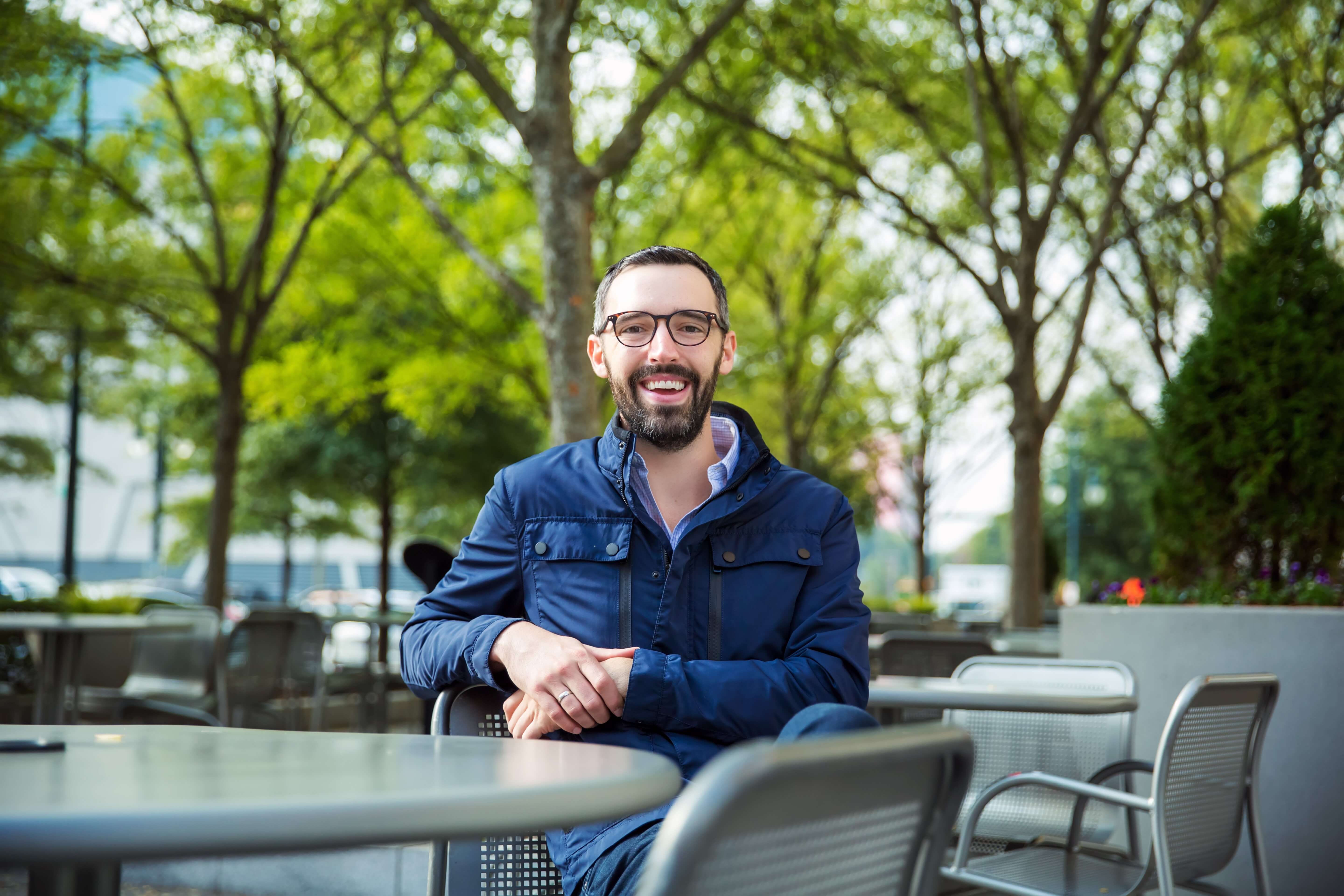 John Clarke MA, EdS, NCC, LPC is a licensed counselor, former group practice owner (sold in 2019), and private practice coach at PrivatePracticeWorkshop.com. He's been helping therapists get more clients, make more money, and master private practice since 2013. When he's not nerding out over all things private practice, he's pretending he knows how to play jazz drums, punching people in the face (gently…ish) at Muay Thai kickboxing, and talking to his pets like they're humans.